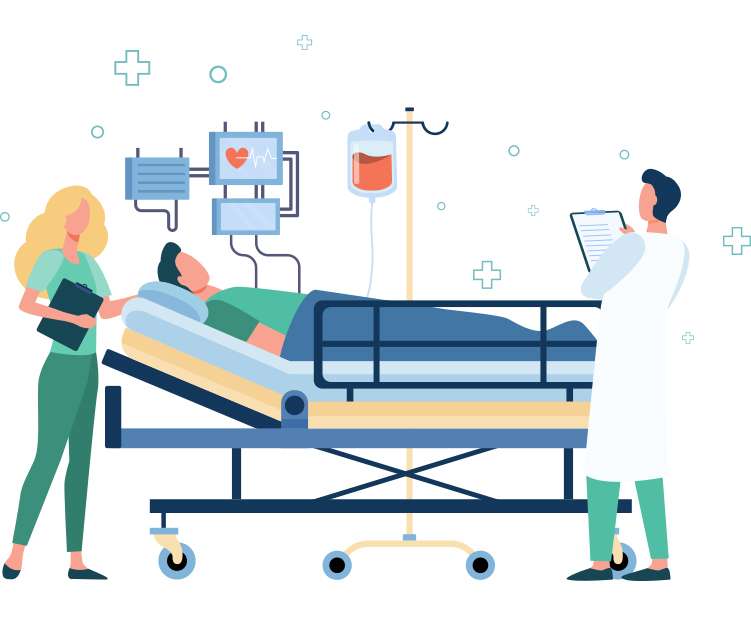 Finding a secure way to bring together information and securely store it in the healthcare industry is absolutely essential, and it has never been easier than it is today. The healthcare industry is one that historically has placed a heavy focus on paper documents, which will then be scanned or manually entered into digital form.  While this method has worked to a degree over the years, in an industry where nothing matters more than accuracy and retaining all of the information, using this kind of documentation is simply not the most efficient or safe way to store documents.
That is where filesdna comes in, an advanced e-signature and document storage solution that is going to help propel the healthcare industry into the future, digitizing paper documents and organizing them in the most effective way possible, all while keeping essential information entirely safe and confidential.  Healthcare departments across the board can now say goodbye to lengthy and inefficient processes that impede the productivity of the department, and instead adopt a faster, more productive and more profitable method.  Now, your department can enjoy seamless online processes, and sharing documents between multiple colleagues has never been quicker, easier or safer.
Seamless and Efficient Document Handling
Using the many highly efficient and tested features provided by filesdna, digitalising the documents within your healthcare department has never been easier.  Processes that could
have taken days previously are now entirely simplified and can be completed in minutes, with all essential documentation completely tracked and stored securely.  The healthcare environment is one of fast-paced and ever-changing work, so paper documents simply don't have what it takes to keep up; they make for a less productive environment as they only have the capability for slowed down transactions.
Filesdna works to get rid of these slow, paper-centric transactions within the healthcare sector, so that you can enjoy increased productivity and get more done.  The days of long and slow administrative tasks are over, and now you can focus on other important tasks that need to be seen to instead.
Read More
Read Less
Your Security is Our Priority
We know that, among other things, security in the healthcare sector needs to be one of the top priorities. Above all else, the information that is being documented is sensitive and must be kept
secure at all costs.  That is why we have placed a focus on making our document management and e-signature technology completely secure, guaranteeing that all of the secure and confidential data that you are storing through us is not going to fall susceptible to cybercrime.  We go beyond what we are legally obliged to do to protect you, adding extra layers of protection for your peace of mind.
Read More
Read Less
There is no denying that in any healthcare department, it needs to be considered how costs can be saved and how you can avoid unnecessary spending.  As small as it may seem, paper and
printing costs as well as the price of posting documents or filing them all add up when it comes to your department's expenditures. When you decide to go paperless and store your documents with filesdna, you automatically eliminate all of these costs, and that money can be directed elsewhere in the department instead.  Furthermore, by saving you the time that it would usually take to manage paper documents, and replacing these processes with a more seamless one, you are optimizing the efficiency of your department which is also going to make you more money.
Read More
Read Less
your patients will love how easy the onboarding process is going to be when filling out and signing new patient forms from their own device. Once a new patient form has been signed and sent over, your department will have the information immediately.
using our remote user verification technology that encompasses our very own state-of-the-art security features, you can safely bring new team members on board and make processes for your HR department far more seamless.
Efficient patient documentation
for any form that your patient must fill out can now be done entirely digitally, which is going to be easier both for your patients and for your team.
Electronic signatures with maximum security
with filesdna you can be assured that all electronically signed documents are going to be stored with the highest levels of security as well as significantly speeding up contract signing and interacting with other bodies. Contracts can now be signed within the day, and with no risk of the contract falling into the wrong hands.
Up to date medical records
patients are now going to see a significant difference in the attention to detail and care taken in their patient journey with you. You will now be able to see every update to a patient's record in a simple way, ensuring nothing is missed out.
your patients will be thrilled with how much easier it is to fill our forms for all kinds of different proceedings. For example, donating blood is made incredibly simple as the forms can be filled out and signed digitally, with your department receiving them immediately afterwards.
Uses of our Technology in Healthcare
Filesdna is ready to revolutionize the way that the healthcare system organizes and processes its documentation.  In the healthcare sector, there are a lot of workflow and approval processes that can be made entirely secure and safe by using filesdna; anything from the approval of new medicine, obtaining relevant signatures and collating information from several people can be made simple using our advanced technology. Here are some of the key uses our technology has in the healthcare sector.