Staying Connected in Education
With our technology, we allow teachers, faculty, parents and students to share all kinds of work and documentation easily.  By digitising your administrative processes, you are opening your institution up to the endless possibilities that can be accessed when you move away from traditional methods and take advantage of innovative new technology.  We are the singular platform that can do all of this for you and more.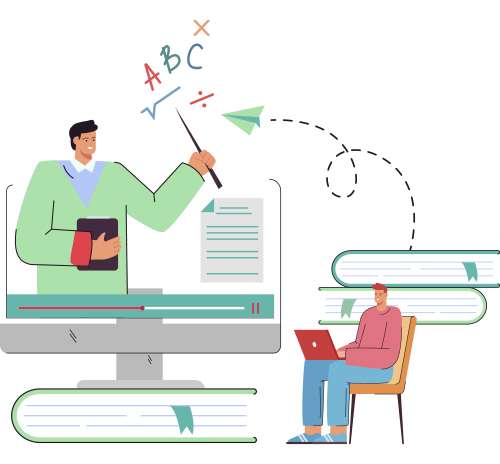 Education depends on being able to share and communicate relevant information in an efficient and simple way.  When you are able to give students, parents and teachers all of the information that they require in this manner, the possibilities are endless.  Filesdna is the innovative new way for educators to streamline the ways in which they create and store documents, making for the highest degree of organisation within any educational institution. We aim to help improve the experience of teachers and students by helping to digitally deliver any kind of document or contract while saving time and money in the process.  We are currently in the process of helping educational organisations meet the needs of their students and the busy day to day workload by replacing all forms of manual paper documentation with a digitised and automated paperless alternative.
When an educational institution is able to simplify its basic processes by storing all documentation together in a secure way, it can save both time and money.  Our secure digital system reduces the risk of errors in contracts and agreements as well as saving institutions money in the long run and minimising the time that is spent on daily tasks that can be completed in minutes with the right technology.
Minimise the Time Taken on Tasks
With the use of filesdna and our premium quality digitisation technology, institutions will be able to complete tasks in a far shorter period of time.  If something needs to be sent
to multiple bodies at once, such as parents, faculty and students, then this is now achievable in minutes.  Using paper documentation, large distributive tasks may have taken days to complete, but with the use of our secure cloud storage, they can be sent out quickly and easily, ensuring that everyone receives the documents they are supposed to.
Furthermore, our technology allows you to replace slow and outdated filing and copying methods with far more efficient solutions. Now, you can forget about the long and tedious methods of fax machines, paper filing and photocopying and focus on storing documentation more efficiently, allowing you to focus on other important aspects of running the organisation.   Our paperless documents reduce the risk of errors and are simple and user friendly, so they will be easy to use ad accessible for everyone.
Read More
Read Less
Keep Important Documents Safe
The kinds of documents used in education need to be kept private and safe, and that is exactly what filesdna helps you to do.  Our technology offers the highest levels of security
and goes far beyond the basics, meaning that you can trust that your data is going to be stored securely and can only be viewed by those who have been assigned access to them.  Even when documents are being transferred between multiple parties, we have all of the technology in place to keep the information safe and secure.  This helps any educational institution to make sure that they are complying fully with any security regulation that may be in place regarding confidential information.  Our technology comes with all of the right security procedures to ensure that you are in line with the law and that there is never any risk of breach of data or security.  With us, you get the benefits of easy access without having to worry about the security of the documents that you are dealing with
Read More
Read Less
Store and Secure Any Kind of Document
In order to keep an educational institution running, there are a lot of different kinds of administration and documentation that are required on a daily basis.  Traditionally, these have
been paper-based, but this no longer needs to be the case. 
Filesdna can store any kind of document that you need, from enrolment and onboarding documentation of employees and students, to documents regarding financial matters, to personal student information. These are all documents that need to be signed and stored securely, and that is what our technology allows for. With our electronic signature function and secure cloud storage solution, you can manage all of these documents online as well as distribute them electronically.  You will see the benefits to your institution almost immediately.
Read More
Read Less